What does your question relate to:
Channel(s): Nest
The Olisto app
Other
Please add the correct tags [app-improvement, other or "channel-name"]
This functionality has not been asked before:
I have checked the Olisto FAQ
I have searched the forum and I can't find a similar topic. (If you did, reply to that topic instead of making a new one)
Can you briefly describe what happened and what you expected to happen?
(Add any screenshots/photos where useful)
I can not connect the Nest Channel.
The inlog data is 100% ok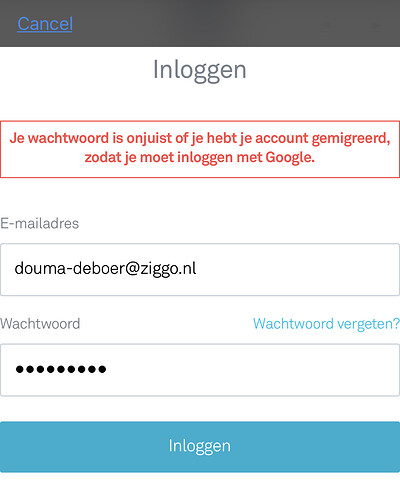 ]
Was it a one-time event or reproducible?
One-time event
Reproducible