App version: 2.27.2
Phone OS: 14.3
Problem description:
I added the device "Vijverspot" in Hue.
The device is showing up in the channel: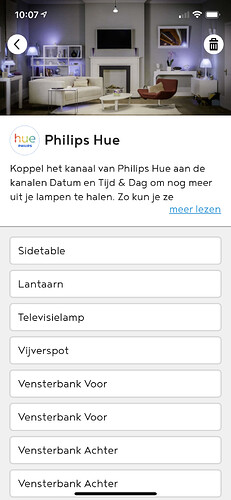 but not in the Trigs list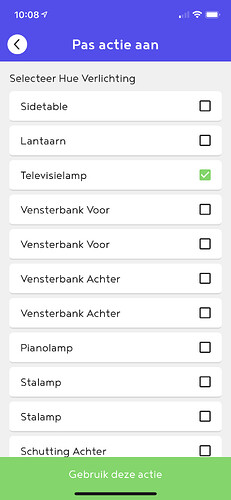 .
Already tried to log out Hue and Olisto, even tried to disconnect the Hue Channel, but nothing helped.
Can someone please help me how I can solve this?